Streamline SAP Fiori Translation with i18n Translation Manager for SAP® Fiori
i18n Translation Manager for SAP® Fiori
Translating Fiori apps just got a whole lot easier: automated analysis, full integration of SAP backend texts, and automation that scales from single apps to SAP landscapes with hundreds of applications and dozens of languages.
To translate even a single custom Fiori app into one language, you usually copy and paste text files from the BSP applications and manually search for each and every text of hundreds that the app uses from the SAP backend system. i18n Translation Manager, our solution for SAP Fiori translation, automates these tasks and introduces a robust, highly automated workflow that makes translation a breeze.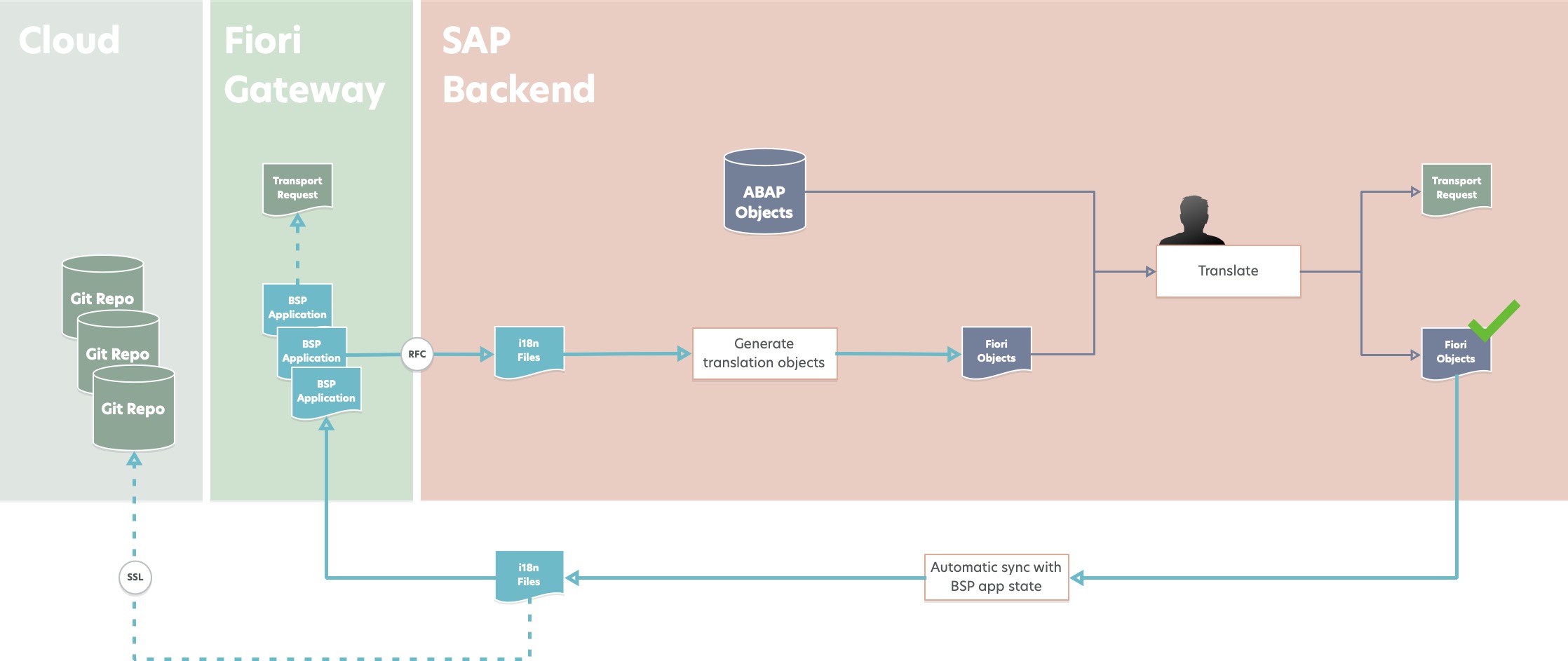 With i18n Translation Manager for SAP® Fiori, it's easy to define your SAP translation scope and to set up a clean, streamlined Fiori translation process. The tool picks the texts directly from the BSP applications in the SAP Fiori Gateway system and automatically scans the SAP backend to find all the texts that your apps display to end users. After translation is done, it updates your apps' BSP pages and Git repositories and generates transport requests. This is Fiori translation management done right.
Main Features
Scan your Fiori apps to automatically identify all frontend and backend texts that are displayed to users
Quickly estimate translation costs using i18n Translation Manager's automated analysis
Refine your translation scope by excluding files that are not needed
Translate texts from Fiori apps together with texts from the ABAP backend that are used in your user interfaces, in the same translation workflow
Leverage past translations to translate newly added texts to reduce the translation workload and ensure the same terminology is used throughout
Decouple development and translation by enabling your translation team to pull source texts on their own directly from the BSP applications and deliver translated texts
Guarantee proper version control by automatically committing new translations to your Git repositories
Move translations to all relevant systems thanks to automatically generated language transports
Add in XTM Connect for SAP® Systems to translate your Fiori apps and Backend texts on XTM Cloud, without using SE63
Contact us to learn more
Read more on our other SAP translation tools...