Export SAP Master Data Texts for Translation
Master Data Translation Manager
Translating master data can be a huge task. The material master alone can contain hundreds of thousands of entries, and when you want to translate only some of the material descriptions, there is no easy way to do so.
Material descriptions (table MAKT), descriptions from the chart of accounts, cost element texts etc... these are types of master data for which you often do not want to translate every text, but only some of them. But while the SAP Standard does provide a way to export master data texts from your systems (see the SAP documentation for more information), it only supports exporting the entire table all at once.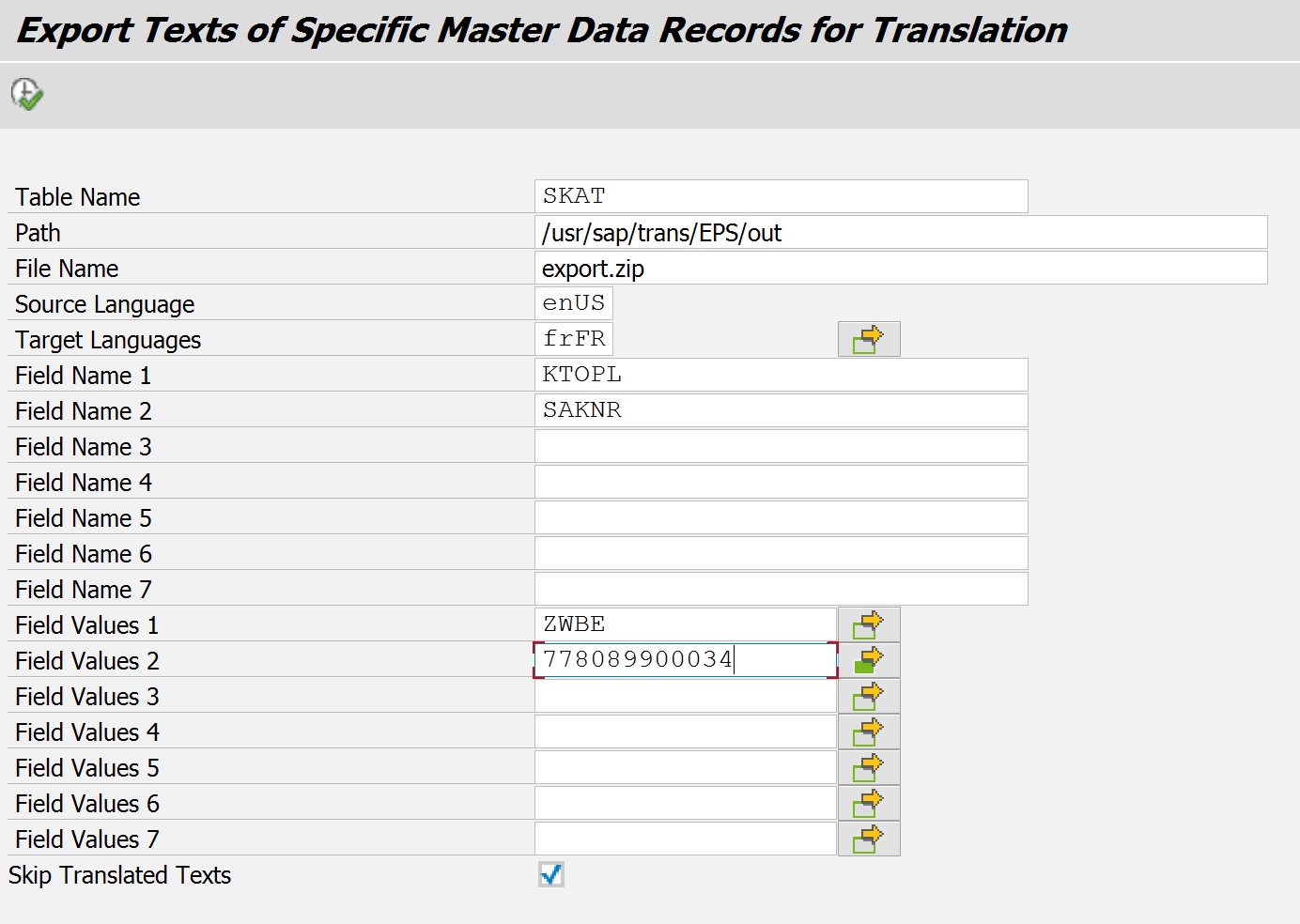 Master Data Translation Manager gives you a lightweight tool for translating master data texts that easily scales to hundreds of thousands of texts. Master Data Translation Manager allows you to specify exactly which texts from any master data table you need to translate, and exports these texts from your SAP systems for translation. The exported files can be translated using any translation industry tool that supports the XLIFF exchange format (most of them do). Once these source files are translated, the tool imports the translations safely back into your SAP system.
Main Features:
Export master data source texts for translation
Reduce translation costs by selecting exactly which texts to export
Provide as much context to translators as possible by including the values of each table key for each text in the export
Safely import translations for each object into your SAP system
Contact us to learn more
Read more on our other SAP translation tools...