The Omnivorous Translation Tool
With i18n Translation Manager for SAP® S/4HANA, you can translate almost any text in an SAP system. If you enter a custom Fiori app, the tool will add the app's i18n.properties files to your translation project, and optionally add backend objects that the app uses as well. That includes CDS views, metadata extensions, text elements, data elements, domain values, tables, messages and much more. And as for the Frontend files, you can add those based on the BSP application or directly from a Git repository.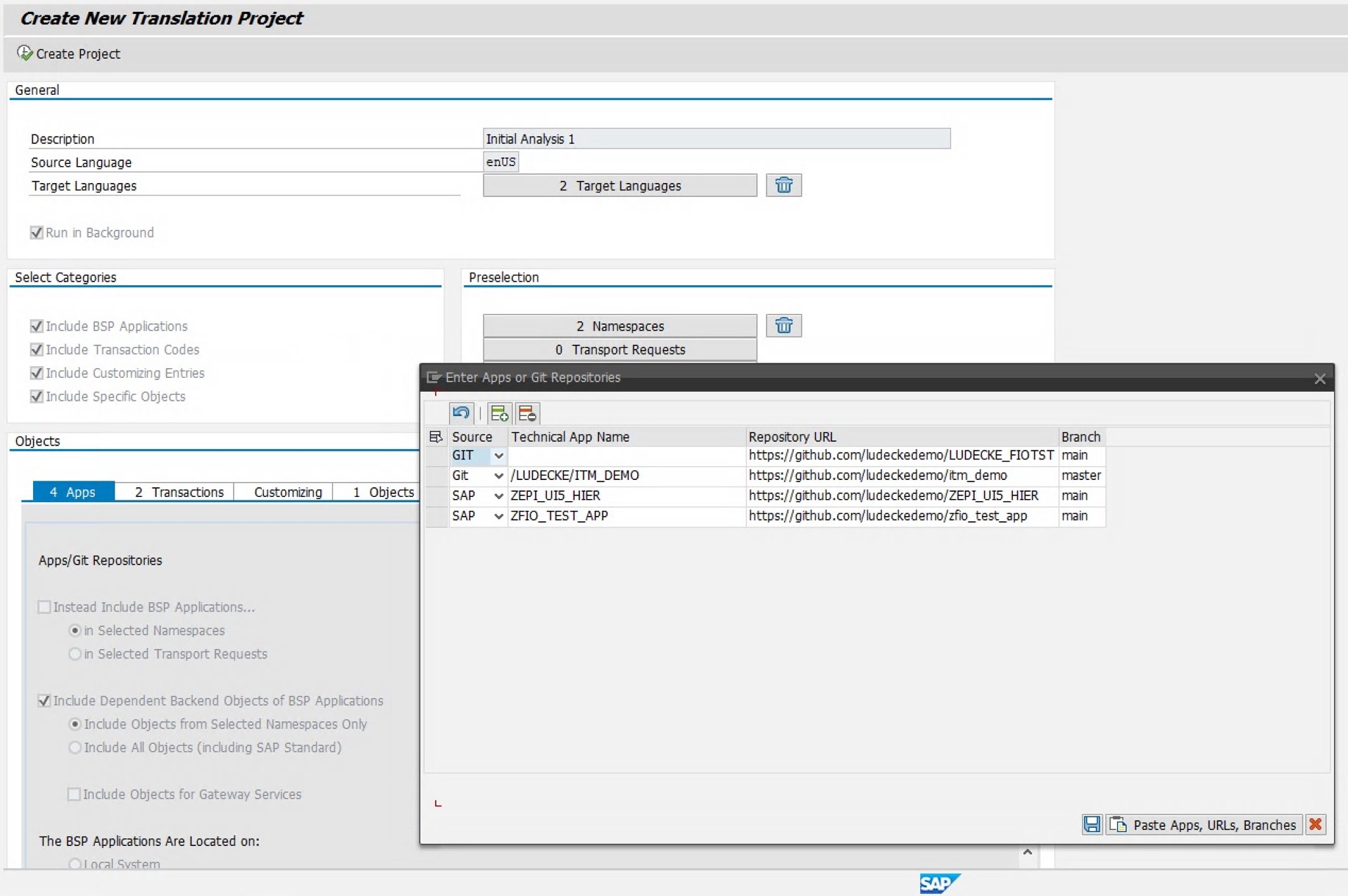 If you are not using SAP Fiori yet, i18n Translation Manager will let you add your custom SAP GUI transactions in a similar way. For each Z transaction that you enter, the tool will analyze its dependent objects and add them to your translation project. In addition, you can include individual objects such as forms, SO10 texts, and specific transport objects.
i18n Translation Manager also offers extensive support for translating entries you add to Customizing tables. You can analyze an entire system and collect the Customizing entries created on that system into your translation project, or you can analyze specific transport requests. For each table that is identified, any SAP Standard entries are skipped, and only custom entries are added to your project. And the same goes for Customizing tables discovered as part of analyzing dependent objects for Fiori apps or Z transactions.